Please feel free to come by and see all of our featured artists. We feature all of these artists for all the right reasons… WE SAW THEIR WORK AND LOVED IT!! We hope you do as well. If you see work or an artist you like, feel free to contact us and support the local art community.
Christopher Bennett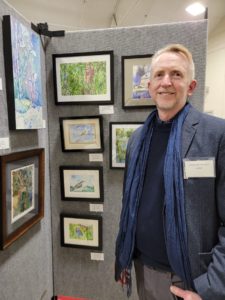 Christopher Bennett Showing January 6 to February 3, 2023
Tim McKay
Tim is a local Denver artist and a member of Pirate Gallery at the 40 west art district.
We would love to help you with your project! Looking for a quote? We would love to provide you with a price once we have a few more details pertaining to your specific project.